| | |
| --- | --- |
| Posted on 28 June, 2017 at 8:45 | |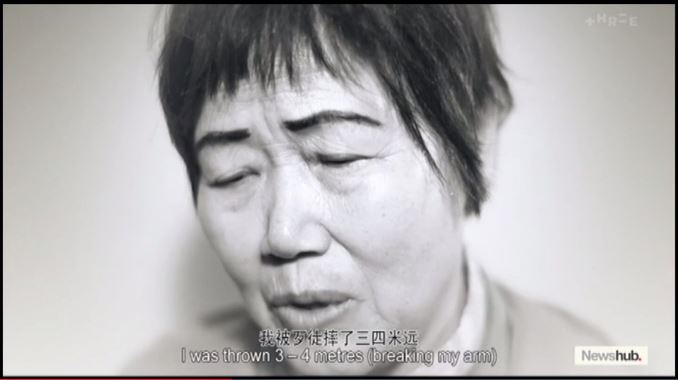 19/06/2017 Reporter Isobel Ewing @ Newshub
The creators of the first Chinese-made anti-crime advertisement in New Zealand say they love the country, but it's becoming a "criminal paradise".
The video, made by Chinese production company Iconic New Zealand, is a plea to the Government to help Asian victims of crime. Director Tyler Luo hopes the anti-crime advertisement will highlight the issue and get the support of New Zealanders for finding a solution.
Mr Luo says he and producer Daniel Huang "love New Zealand and want it to be everyone's beautiful home".
"But in recent years, the continuous occurrence of crime, to Asians, especially Indian, Chinese, Korean and other groups has caused us great losses and painful experiences," he told Newshub.
In the video, victims of crime in New Zealand speak of their experiences, including an elderly woman whose arm was broken when she was thrown three to four metres, and a woman who was punched in the face, smashing her glasses.
One victim says, "New Zealand has never been a country like this," while another says they don't want it to become a "criminal paradise".
Mr Luo says these crimes aren't noticed by the mainstream media, and victims don't know how to get help and are disappointed by the police.
"We want to do something to help them... maybe the Government, the politician, the police officer can hear," he said.
He says members of the Asian and Indian community want to "jointly reduce crime and actively contribute to the community".
Director of Trace Research Dr Andrew Zhu told Newshub the company made the video "for the public good" to give New Zealanders a stronger awareness of the issue.
Dr Zhu says it's a call to action for the Government to implement stronger policies to help prevent crime against the ethnic community.
The video was launched on China's largest social media platform, WeChat, over the weekend.
Source: Newshub http://www.newshub.co.nz/home/new-zealand/2017/06/chinese-anti-crime-video-says-nz-becoming-a-criminal-paradise.html
Video Credit: Tyler Luo & Daniel Huang @ Iconic New Zealand
Categories: None
/